City Resiliency

Share with us an image of an action that you or someone you know has taken that is helping make the city more resilient.

The City of San Antonio aspires to be a more resilient city – one that is capable of bouncing back and bouncing forward after any type of disturbance, such as an extreme weather event or financial crisis.

0

7

Days Remaining

Photos Added
Community Tree Planting, increasing the tree canopy with COSA, Girl Scouts, St. Phillips College, and public housing residents.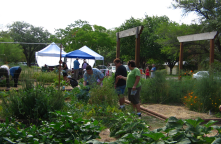 Identifying good bugs v. bad bugs at Green Spaces' workshop. Beneficial bugs contribute to resiliency as pollinators & predators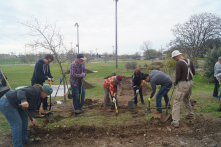 Green Spaces' volunteers working to convert a landscape using LID techniques: Now it retains the rainwater.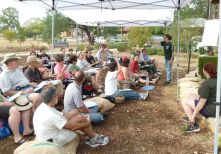 Green Spaces staff teach attendees about permaculture and observing the landscape to work with it instead of against it.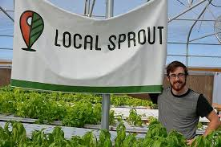 Local Sprout's CEO/Founder, Mitch Hagney, is making San Antonio more resilient by hydroponic farming in the city!
WaterSaver Landscaping. Promoting through actions and programs resilient WaterSaver landscaping at GardenStyleSA.com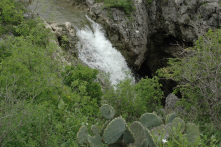 This is a photo of the EAA's Seco recharge structure. During large rain events excess water recharges the aquifer.